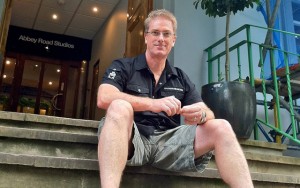 Chris Pyne is a sound engineer with over 30 years experience in the highest levels of the music business, both live production and recording. Some of his clients have included Kylie Minogue, Air Supply, Ray Charles, Dame Shirley Bassey and the Sydney Olympics Committee. Based in Surrey, England, Chris offers audio recording facilities for the yoga and wellness industry, helping you to provide your clients with the benefit of your teaching wherever they are, in the form of recorded guided meditations and classes. Basic video recording services are also available.
Chris can also offer soundscape, ambient and background music composition and recording.
Fees can be arranged on an hourly or whole-project basis, please contact us to discuss your requirements.