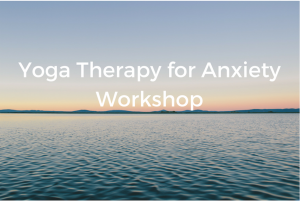 It's estimated that 1 in 4 Australians will experience an anxiety disorder at some time in their lives. Anyone who has suffered from anxiety knows how upsetting and debilitating it can be. Happily, there is help at hand.
In this 2.5 hour Yoga Therapy workshop we learn about the biomechanics of stress and anxiety, and explore simple ways to manage symptoms and reduce their severity by calming and balancing the nervous system. The workshop includes asana (postures), meditation, pranayama (breathwork), intention-setting, progressive relaxation and Yoga Nidra. You'll come away from this workshop feeling empowered and relaxed, armed with your own 'yoga toolkit' of practical techniques that you can use at any time to help you feel safer, calmer and more grounded.
All levels welcome. No yoga experience is necessary.
If you are a studio owner and are interested in hosting this workshop, you can contact me

here

on call me on 0403 474352.
(Workshop flat fee to studios: $500
OR 70/30 split of takings, studio to take 30%. Suggested fee per participant $35-40)
Find Your Balance
An Astanga and Restorative Yoga Retreat
22-29 September
Almeria, Spain
Join me and Sarah Vaughan (E-RYT500) in beautiful southern Spain for an unforgettable yoga getaway! Develop your Astanga practice each morning, then balance that dynamic energy with a late afternoon class blending slow Hatha, Yin and Restorative yoga to nurture the body, mind and spirit. There will also be five optional afternoon workshops to help you deepen your understanding of yoga. All levels of yoga experience are welcome.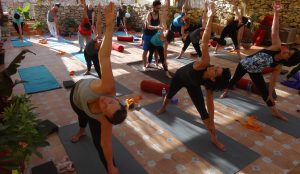 The stunning yoga venue of Huzur Vadisi is on the edge of one of Europe's most remote and beautiful national parks offering peace and isolation with a spectacular mountain backdrop. Almeria is Spain's sunniest region and one of the least visited. Its proximity to North Africa means that the area is semi-desert, dry and dramatic, with imposing mountains and dazzling sea. It's an amazing landscape of perfect half-moon bays, hidden coves, bizarre volcanic rock formations, a wonderful wild coastline. The venue is in a peaceful, isolated location, just half an hour from Almeria airport but within walking distance of the lovely traditional local village of Nijar.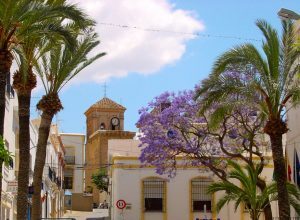 The venue consists of the main house, which won awards in the 80's for its striking modernist design, and a cortijo or farm that has been converted in the original local style into charming accommodation, located a couple of hundred yards from the main house. It sits in the semi-desert landscape amid lush gardens, its architecture echoing ancient Mediterranean civilizations. Both houses have their own beautiful natural swimming pool fed by spring water and filtered by reed beds. Each house accommodates up to twelve people in shared twin or double rooms, or single occupancy.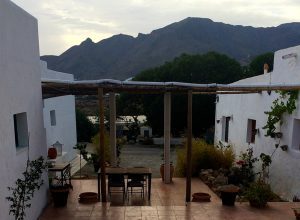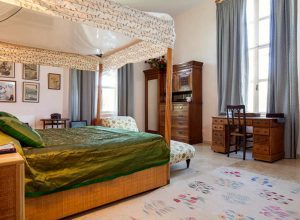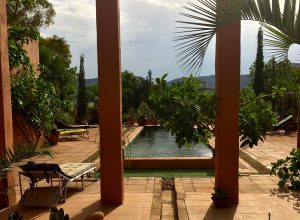 Other things to do
 There are several scenic walks of varying lengths straight from the Finca. The pretty, local village of Nijar offers a variety of craft shops and picturesque places to sit and have a drink al fresco. There are also tennis courts in Nijar and a nearby hotel offers horse-riding. There are several secluded sandy beaches a twenty minute drive away.
Prices
Early bird (deposit of £275 paid before 14th Feb): £865 shared and £975 single occupancy. One small single room is available: £865.
After 14th Feb: £895 shared/small single and £1005 single occupancy. Prices include accommodation, 3 meals a day and all your yoga (one evening dinner not provided, when we will go out to the local town.)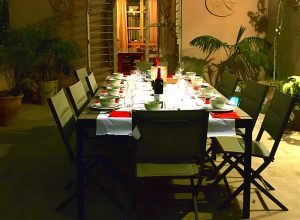 Flights: Easy jet, Thomas Cook and Ryan Air all fly to Almeria, half an hour away. (prices currently start at £65 return)
Please contact me to reserve your spot!